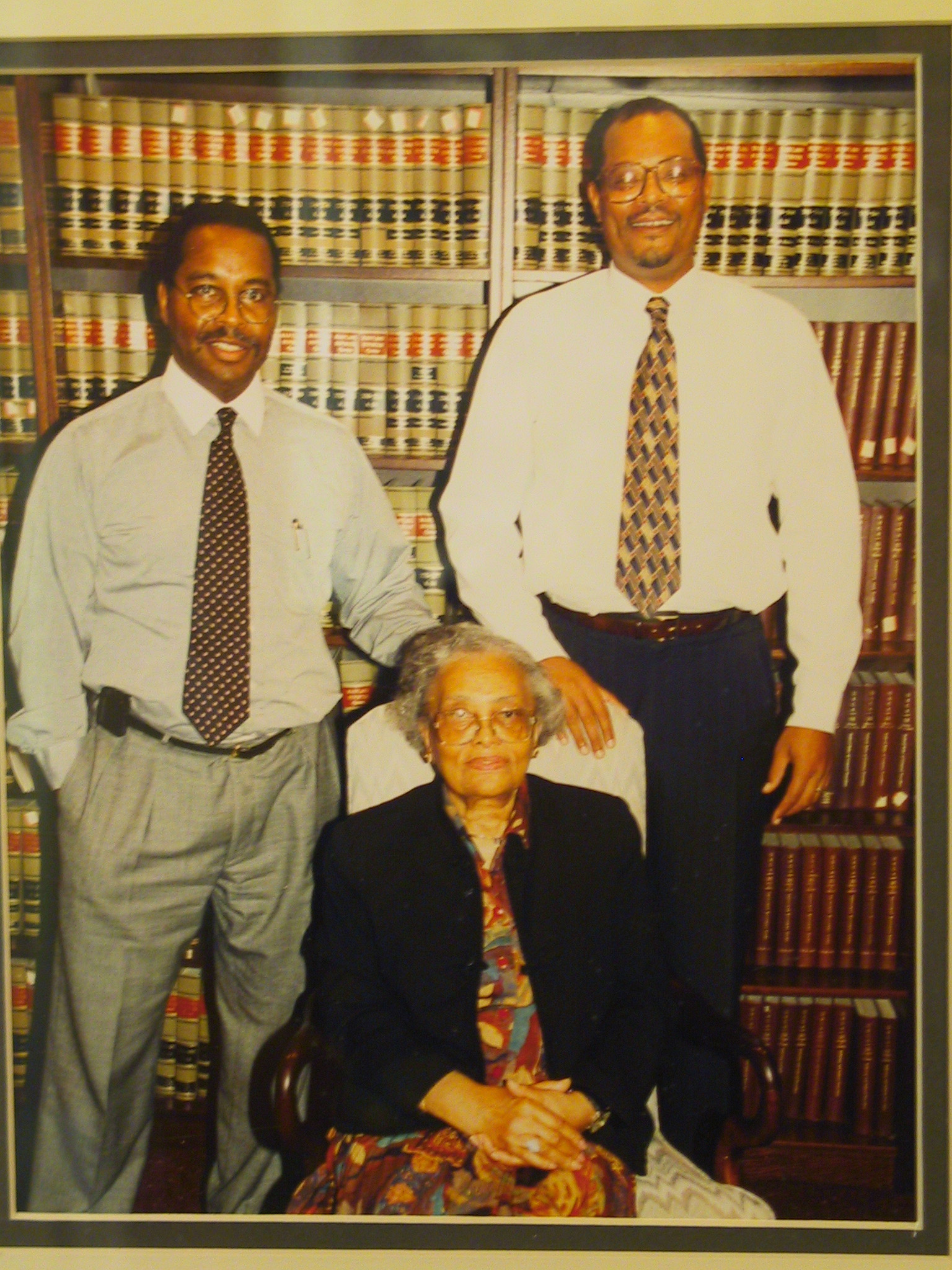 Jerry L. Hunter Darrel S Parker
Dovey J. Roundtree, Retired




DOVEY J. ROUNDTREE, RETIRED

Mrs. Roundtree practiced law from 1950 until her retirement in September, 1996. She was the inspiration for the formation of the partnership in 1968. Under her guidance, the firm has enjoyed success and thrived on a steady and consistent flow of clients. During her career, Mrs. Roundtree was a powerful force in the legal community and received numerous awards and honors for her achievements. She has been considered one of the premier trial attorneys in the District of Columbia.
JERRY L. HUNTER

Mr. Hunter has been a trial attorney for over 40 years. He received his J.D. Degree from Howard University Law School in 1967 and has practiced law since that time. In law school, he received the American Jurisprudence Award for academic excellence in Legal Methods and Writing. He was a member of the Howard University Law Journal and co-authored an article in the Journal entitled "Current Racial Legal Developments" that has been used as a reference work by the U.S. Office of Civil Rights.

BAR ADMISSIONS

District of Columbia 1968
District of Columbia Court of Appeals 1972
U.S. District Court of the District of Columbia 1968
U.S. Court of Appeals of the District of Columbia 1968
U.S. District Court for the District of Maryland 1970
U.S. Court of Claims 1981
U.S. Supreme Court 1971

ASSOCIATONS AND MEMBERSHIPS

National Bar Association
American Bar Assocation
District of Columbia Bar Association
Association of Trial Lawyers of America
Distict of Columbia Occupational Safety Board 1994-1997
D.C. Superior Court Probate Panel
EDUCATION AND HONORS

North Carolina A&T State University, B.S.
Howard Univesity School of Law, J.D.
Howard U. Law Journal
American Jurisprudence Award for Academic Excellence in Legal Writng and Methods

BIRTH PLACE

Mt. Holly, North Carolina

E-MAIL

jhunter@rkhplawfirm.com

DARREL S. PARKER

Mr. Parker is a 1974 graduate of American University Law School. He has been a trial attorney since joining the firm in 1975. His area of expertise is Probate Practice. Other areas of practice include Family Law, Elder Law, and general Civil Procedings. Mr. Parker has served on the Advisory Board of Directors, Legal Counsel for the Elderly, and served as Chairman of the Board in 1996. He also serves as a member of the District of Columbia Advisory Committee on Probate and Fiduciary Rules, and was appointed by the Chief Judge of the Superior Court to serve on the Probate Education Committee.

BAR ADMISSIONS

District of Columbia 1975
District of Columbia Court of Appeals 1975
U.S. Court of Claims 1976
U.S. District Court for the District of Columbia 1976

ASSOCIATIONS AND MEMBERSHIPS

National Bar Association
American Bar Association
District of Columbia Bar Association
D.C. Superior Court Probate Panel
EDUCATION

Howard University, B.S.
American University, Washington College of Law, J.D.

BIRTH PLACE

New Orleans, Louisiana

E-MAIL

dparker@rkhplawfirm.com

GEORGE F. KNOX, SR.

1957-1982

ASSOCIATES

Murray, Purcell & Crump, PLLC